stands out as the most pristine form of CBD obtainable. Since 2014, Stirling has been dedicated to cultivating and crafting the finest quality CBD sourced from Organic, Hemp cultivated in the United States. Our commitment lies in creating CBD that is genuinely pure, proven and tested.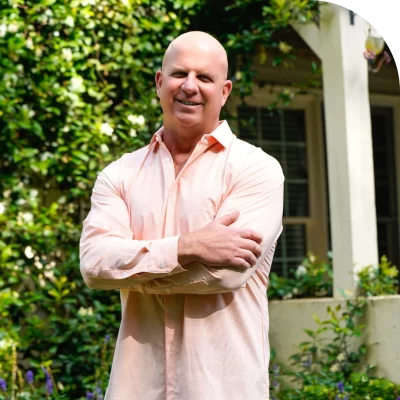 After 20+ years running businesses at Fortune 500 companies like Amazon, Black & Decker, and HP, Joe Kryszak was ready to leave the corporate world and share his passion for cannabinoids, and start Stirling.

In 2014, Joe bought his 1st cannabis farm…and Stirling was born. An amazing piece of land in Santa Cruz County, California. Mountain top. Great views, sea breeze, with warm days and cool nights. Perfect for growing Cannabis.
Our cannabis & CBD products were amazing. We grew in small batches, working the soil and using organic materials. We believe in Karma and taking care of the land.

Stirling products were known in California as the best of the best. We would never sacrifice quality to make a buck. The only downside…we had to keep our product in California. It was still 2014.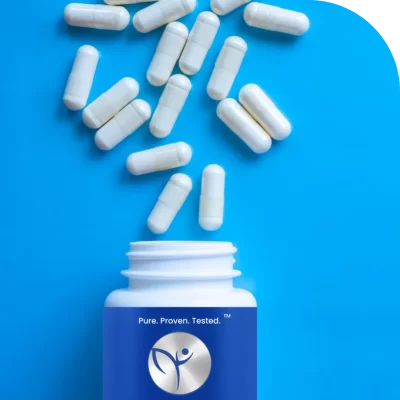 Game Changer
-2018 Farm Bill
In late 2018, the cannabis industry in the U.S. changed forever. The bill allowed for the production and selling of CBD and other cannabinoids in products with less than 0.3% Delta 9-THC. This law shifted Stirling's direction, and Stirling CBD was formed. We focused on launching products that were Pure, Proven, and Tested.

Unlike many CBD companies that jumped into the "Green Rush" - Stirling CBD was laser-focused on two things - Science and Customer Service.
We were helping people, and it was awesome.
We heard many success stories from our customers: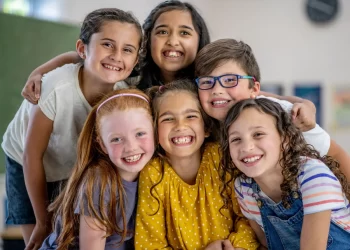 How Stirling made a significant difference in alleviating a child's emotional strain during their school days.
How Stirling CBD helped a U.S. soldier sleep through the night for the 1st time in years. ​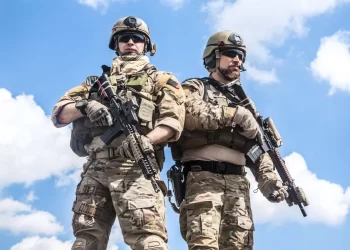 How it aided another soldier in alleviating his feelings of tension and unease.
We know our CBD helps people, and that is proven by our reviews and our client list.

Scientists are still working on the exact way CBD oil alleviates pain. However, there's evidence that cannabidiol affects the body's endocannabinoid system (a complex cell-to-cell communication system) to reduce inflammation. Along with contributing to brain functions like memory and mood, the endocannabinoid system influences how we experience pain.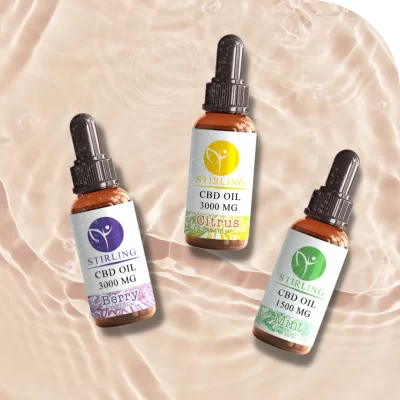 We heard how athletes were using Stirling Oils to improve performance, reduce pain, and recover quicker. In 2020, the United States Anti-Doping Agency has approved pure CBD (from CBD isolate) for use by American Olympic Athletes.
Growth Phase 2019 - Today
In the last few years, we have seen thousands of CBD Companies launch, and we have seen thousands of CBD companies fail. We continue to grow more than two times the industry average by focusing on the same things that brought us here - Science and Customer Service.

We have many accomplishments under our belt, like being the 1st company to launch a CBDA/CBDA gummy, expanding our amazing gummy portfolio, and launching Stirling Professional CBD - which is now in over 250+ Chiropractic offices in the U.S.
We believe in the Science of CBD. Stirling fact-checks all our articles and provides real links to real research papers and university studies.
All of our products are 3rd party tested by reputable, established testers like Eurofins & ACS. We will not sell any product until we know it is Safe & Effective.
Efficient and smartly run, Stirling keeps our costs low so we can offer your better products at better prices. We compare our pricing to the competition weekly – and we know we have them beat.
Thanks for reading our story. It is funny where business takes you, but we had the chance to make people's lives better and put some really great people back to work.
We will only sell CBD that is Pure, Proven, and Tested.
We want Scientific conversations in the CBD community. No snake oil salesmen making false claims.
Stirling will maintain the values we had when we started… Product Quality and Customer Service.
Stirling cares more about you than profit. If you don't like our product, return it.
We will respond to all customer questions/emails/phone calls.
Every Employee at Stirling Cares. Stirling is CBD Done Right.