40% off with Stirling Subscription + Free Shipping - use code: WELCOME40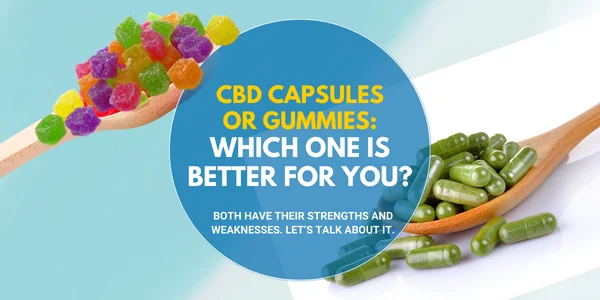 CBD Capsules or Gummies: Which One Is Better For You?
In the following article, we will discuss the differences between CBD gummies and CBD capsules. We will also discuss the disadvantages and advantages of the two different CBD products. We will compare the two so you can decide for yourself which one is much suitable for you. Read on to know the answer.
CBD gummies are an easy and effective way to take CBD. The same goes with CBD capsules. But which one is better for you? Let's go over the pros and cons of both CBD products to know which one suits you better.
CBD Capsules or CBD Gummies?
CBD is now a rapidly growing product. Two CBD products that are known to the public are gummies and capsules. Both have their strengths and weaknesses. Let's talk about it.
CBD Gummies
Advantages of CBD Gummies
Some people cannot tolerate the natural taste of other CBD products. And thus, CBD gummies are a great option since they're a real treat to consume. Particularly to those who don't like the idea of swallowing pills. The easy process of chewing and swallowing makes this CBD product a simple yet effective type of CBD. The fact it comes with a variety of flavors is a bonus.
No one will suspect that the sweet gummy bear candies are actually CBD products. You can enjoy it in public without worrying about people who consider cannabis to be unpleasant. For others it looks simply like candy.
Have a long-lasting effect
Our digestive system works at a very slow pace. When you take a CBD gummy, the content will get absorbed into your bloodstream through the digestive system. Thus the CBD stays longer providing a more productive therapeutic effect to your body.
Do not produce psychoactive effect
CBD gummies do not create the sensation of high. Therefore, it is easier to administer little quantities to your children.
The CBD content in all CBD gummies is specific. You can simply add these gummy bears into your daily routine. You can take them as an additional supplement to your daily vitamin intake. Unlike other CBD products, CBD gummies contain the correct amount of the drug. Therefore it is ideal for those who are just starting with CBD.
Disadvantages of CBD Gummies
The bioavailability of CBD is the percentage of CBD that is absorbed into the bloodstream. Compared to other CBD products, gummies have substantially lower bioavailability. Since the CBD gummies are absorbed through the digestive tract, it is more likely that most of it will be metabolized.
Takes longer to take effect
If you are looking for an immediate result, CBD gummies are not ideal for you. The effects of CBD gummies can take up an hour or more to appear. You won't be able to tell if it's functioning or not. Because CBD gummies take a longer time to be absorbed in the body.
May contain harmful additives
Gummies are well-known to have the presence of unwelcome substances, like flavorings and colorings. These additives can be harmful to the body. The purpose of those additives is to make CBD gummies pleasing to eat. But these additives can cause severe allergic reactions to some people. Particularly those who are allergic to gelatin or gluten should avoid CBD gummies.
Depending on the brand, sometimes CBD gummies can be more costly than other CBD products.
CBD Capsules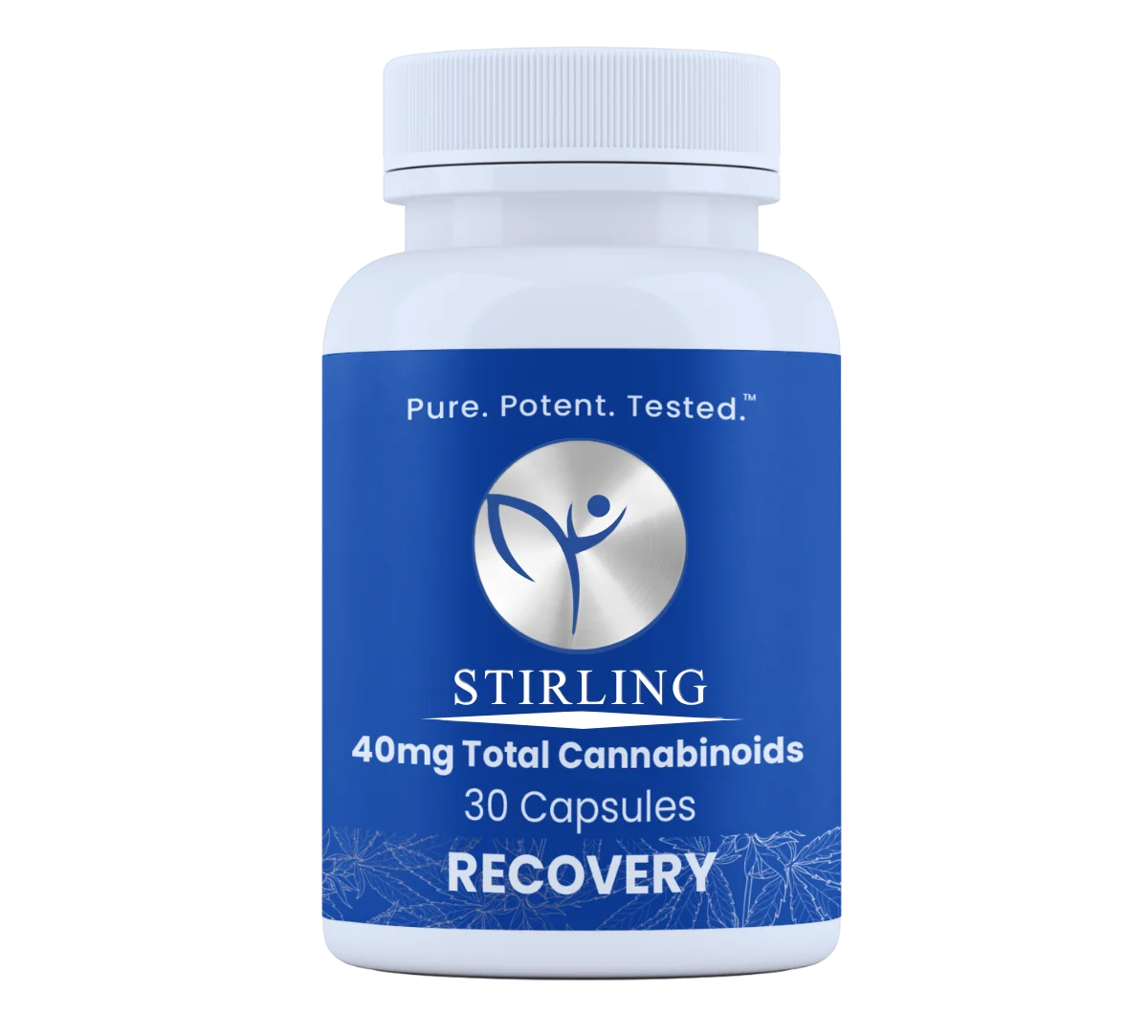 Advantages of CBD Capsules
The primary attribute of CBD capsules is ease of swallowing. A preference for softgel capsules. A study shows that CBD capsules are gentler on the stomach and it works faster than other CBD products.Consuming one is enough for your daily consumption of cannabidiol. 
Unlike the CBD liquid forms, there is no need to measure the amount of CBD capsules you can take. Because it contains a pre-measured amount of cannabinoid. Which is usually in 10mg, 25mg, and sometimes 100mg.
It is possible to carry CBD capsules in public and take them discreetly anywhere.
It's not messy to take unlike other CBD products that can drop a mess. And dropping that mess is surely a waste, since CBD is not cheap. It is ideal for those people who don't like the bitter taste of hemp nor the sweet taste of other CBD products, CBD capsule is completely tasteless.
Disadvantages of CBD Capsules
CBD capsules are unlike other CBD products. It doesn't deliver the cannabinoids to specific parts of the body. Instead it spreads all throughout the body.
Again, bioavailability is the amount of CBD percentage being absorbed into the body. CBD capsules are among the lowest absorption rate among any consumption methods.
CBD capsules take up to 30-90 minutes to take effect. Indeed, CBD capsules have slower metabolization which is good for longer-lasting effects. But it is a drawback if you want a faster result.
May contain other ingredients
To help CBD capsules flow better in encapsulation machines, manufacturers add ingredients that aren't natural. The same process on how other capsules are made.
Comparing Similarities and Differences of CBD gummies and capsules.
If we compare the two, there are things in which they're both the same, and at some point they're not. Like in bioavailability, both CBD products have low bioavailability. Which means both take longer time to take effect.
They are both easy to consume, discreet, and both might contain unnatural ingredients that can cause allergic reactions to other people.
Aside from those the same elements, there are also differences. Like for example the taste. If you are fond of something tasty or sweet, then CBD gummies is the ideal for you.
But if you want a tasteless CBD product, then capsules are the ideal for you. The other can be expensive while the other is a cheaper option. If you are tight on budget your best option is CBD capsule, since it is a lot cheaper than CBD gummies.
But if you have the budget and want to start on taking CBD products, CBD gummies is the best option for beginners.
Conclusion
Both CBD gummies and CBD capsules are effective and amazing CBD products. But whatever you choose will always depend on your personal preferences. After learning the pros and cons of both CBD products. Deciding which one is better for you is much easier now.
Related Articles